Excursion in Murmansk.
So, you're in Murmansk, the world's biggest city behind the Arctic Circle. Indulge yourself in getting to know the Arctic capital together with our professional guides.
A harsh summer comparable to winter temperatures in Central Europe. A bright autumn that is perfect for canvas painting. A snowy frosty winter. A sunny spring with blizzards. Murmansk is lovely all year round!
It's a young yet always modern city that has a unique and complicated history. Murmansk's landscape and location are unusual, since the city lies among northern hills and natural terraces.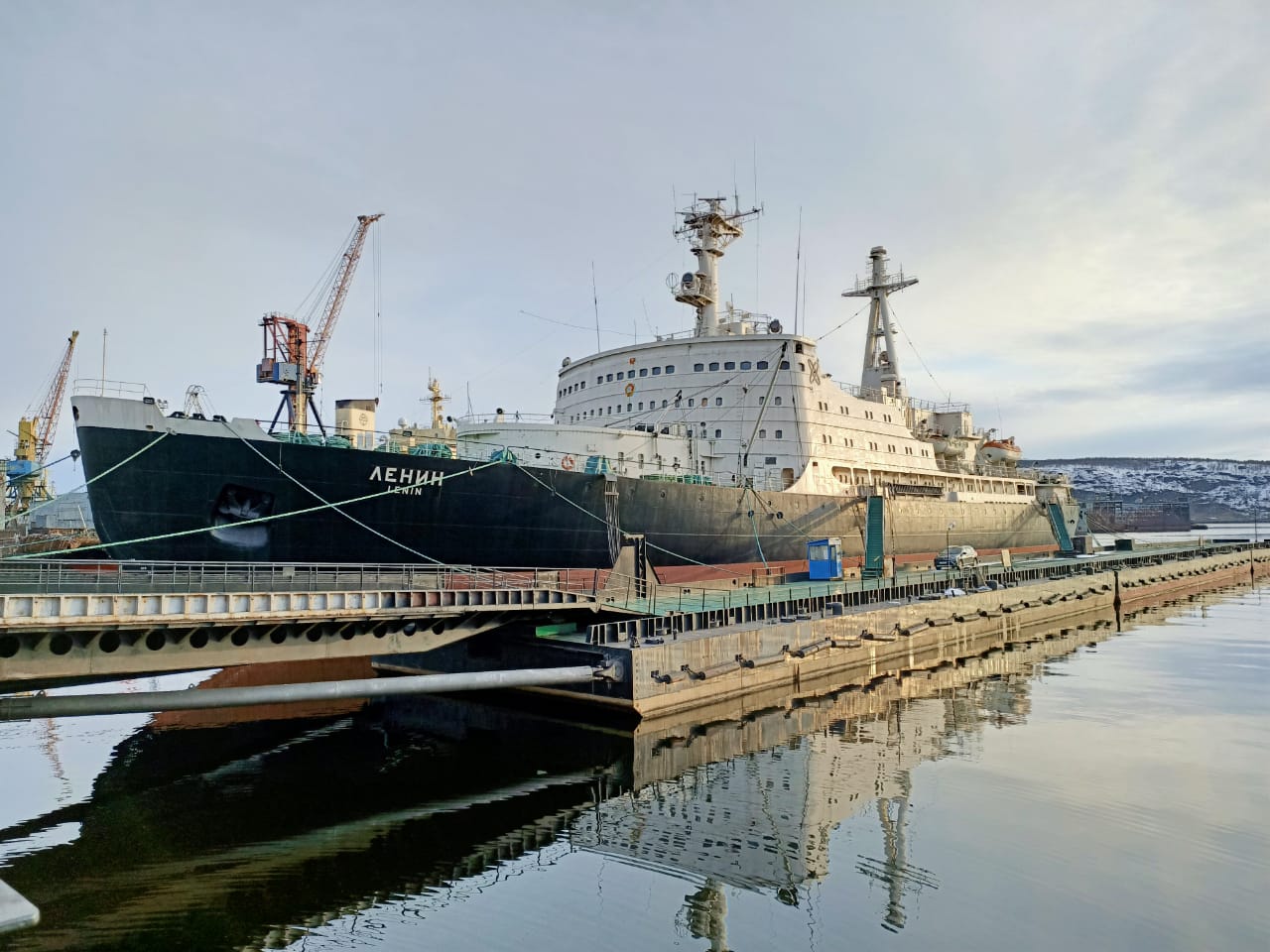 One of our guides will meet you at the place you stay to make it convenient for you. This is where we start our excursion.
During this interesting excursion, we'll show you the main points of interest in Murmansk. The route goes through the historical downtown, where both residential buildings and architectural monuments reflect the city's history.
Our first stop is the marine-themed Memorial Complex.
You will have heard that Murmansk and the Kola Peninsula serve as a base for fishing, transport, icebreaking and naval fleets. Here you can take a closer look at what has always been important for the local community.
We'll also visit the church named "Spas na Vodakh" (translated literally as Savior on Waters), a place where the religion and marine authenticity inherent in Murmansk community are brought together.
Then we go to the city's symbol, a 36-meter high monument named Alyosha. The sightseeing platform at the foot of it commands a beautiful panoramic view of the whole city and Kola Bay with its western side. Here you can find out why this grand monument was installed and what is the story behind it and the place it stands on.
After that, we go to the monument of the Waiting One, one of the most romantic landmarks of Murmansk. This place has a good view of the city and Kola Bay's northern part.
On our way back to the downtown, we stop at the modern memorial complex that symbolizes the persistency and bravery of those people who helped defend Murmansk during wartime. Here one can see the devastating consequences of the war.
Of course, we'll also show you the Murmansk port, city waterfront and Lenin, the world's first nuclear-powered icebreaker built by the most skilled Soviet engineers. Today, this cutting-edge technology of the days past has become a museum, so we recommend that you visit it.
Harsh on the outside, yet so warm on the inside. Murmansk, the world's biggest city behind the Arctic Circle, is waiting for you to come visit it.
PRICE:
2900 rubles per person
Photos taken on our trips